Latest News ::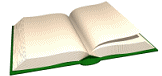 Admissions open....hurry up !!!...
for vacancy position click here !



FDP SUMMER SCHOOL : "Optical Microwave, digital Communications & Signals & DSP" : Organised by ECE Department on 6-7 July,2010..Session Speakers: Dr.R.Santha Selvakumar, Professor, & Mrs.K.Kavitha, A.P., Mepco Schlenk Engg.college. Participants from various colleges gave excellent feedback...



FDP SUMMER SCHOOL : "Emerging trends in Power Electronics & Drives" : Organised by EEE Department on 5-6 July,2010..Session Speakers: Dr.N.Senthil Kumar, Professor, Mepco Schlenk Engg.college and Dr.S.Jeevananthan, A.P., Pondy Engg.College.Participants from various colleges gave excellent feedback....



II CONVOCATION DAY : 8th May 2010:: 5.30 pm : Tmt.Dr.Sudha Seshayyan, Registrar of Dr.MGR Medical University, Chennai was the Chief Guest to deliver the Graduation Day Address..



INTERNATIONAL CONFERENCE on Computational Systems and Communication Technology(CSCT) 5, May, 2010...click for details:: A grand Success !! :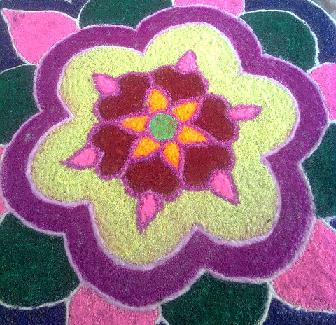 Dr.S.Sridhar , Director-Technical and Technical Chair of the conference presented the conference details and introduced the Chief Guest Dr.M.Arumugam and session Chairs, Dr.D.C.Tomar and Dr.A.Srinivasan who interacted with the participants by giving a lot of suggestions for further improvement and development during the paper presentation....Dr.M.Arumugam, former Director, NIT,Trichy gave key note address as Chief Guest....Prof.Amudhavanan, Principal gave welcome address ....Art copy of conference proceedings containing 50 papers was released by Chief guest and the first copy was received by Principal and also e-proceedings was also released for global view !...The feedback of participants was excellent and they enjoyed the conference



Click here for Anna University, Tirunelveli Web-site

NSS Camp:16-22 Mar2010NSS camp started at Alampatti on 16th and greetings from Mr.Madhivanan,Mr.Ezhilvanan,Mr.Anbuvanan,Trust members, Prof.Amudhavanan,Principal and Dr.S.Sridhar,Director-Technical::Village Panchayat Head was chairing the sessions::NSS awareness programs for Students are being conducted till 22 Mar.2010



We celebrated our 6th College & Sports Day on 14th Mar.2010. Thiru .N.Nallusamy,B.A.B.L.,Former Minister of Tamil Nadu and Chairman of Cauvery College of Engineering, Trichy were the Chief Guest. Our Beloved Chairman, Thiru.A.Tamilvanan, B.E.,MS(USA) offered greetings to all . Our Principal Prof.Amudhavanan gave a nice and enjoyable talk to the gathering !



List of placed students in 2009-2010Click here for details



Dr.S.Sridhar, our Director-Technical chaired the technical session on 'Advanced Computing' during the National Conference on 20th Feb.2010 organised by Dept.of CSE, Panimalar Engineering College, Chennai::click here for his special lecture-Part-I...Click here for Part-II



Centre for University-Industry Collaboration-Anna University (CUIC)and Infosys Technologies Ltd-campus recruitment was held on 18-2-2010 and on 19-02-2010 at our college--Welcome address was given by Dr.S.Selvam, Director(CUIC)--Prof.Amudhavanan, Principal honoured the guests--Dr.S.Kaliappan, VC Anna University, Tirunelveli offered felicitations and Dr.P.Mannar Jawahar, VC, Anna University, Chennai gave inaugural address--About 1265 students participated from Tirunelveli district and nearby colleges of engineering.Many got appointment orders on 19th Feb. itself from Infosys Technologies Ltd::click here for photos



News Letter
...click here to view

click for Rules & Regulations for Students

click for Faculty Handbook