Our Alumni Association mainly helps us for maintaining continuous link with the alumni for the development and growth of the institution. It is necessary to exchange professional knowledge by undertaking and facilitating conferences, seminars, lectures and meetings amongst alumni, students, faculty and others. Continuous interaction with Alumni is expected to increase the placement opportunities of the students.

Our objective is to establish a common platform where all the ex-students of Einstein College of engineering can interact with each other. We can share our Technical, Industrial experiences, suggestions for improvement of college and our-self. To aid fresh graduates in in-campus and off-campus recruitments by providing information about the openings and guidelines to clear the interviews. So, guys, presenting to you is a chance of a lifetime, to meet your old batch mates of Sona College . Kindly spare some time for sending your details to ecetamilnadu@gmail.com so that the Aim of this community will be achieved. Pass on this message to all other Branch friends and also kindly give us the respective email/group id's so that we can invite all of our ECE Alumni's with your kind cooperation.
Latest News ::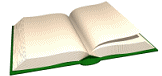 Dr.S.Sridhar, our Director-Technical chaired the technical session on 'Advanced Computing' during the National Conference on 20th Feb.2010 organised by Dept.of CSE, Panimalar Engineering College, Chennai::click here for his special lecture-Part-I...Click here for Part-II



Centre for University-Industry Collaboration-Anna University (CUIC)and Infosys Technologies Ltd-campus recruitment was held on 18-2-2010 and on 19-02-2010 at our college--Welcome address was given by Dr.S.Selvam, Director(CUIC)--Prof.Amudhavanan, Principal honoured the guests--Dr.S.Kaliappan, VC Anna University, Tirunelveli offered felicitations and Dr.P.Mannar Jawahar, VC, Anna University, Chennai gave inaugural address--About 1265 students participated from Tirunelveli district and nearby colleges of engineering.Many got appointment orders on 19th Feb. itself from Infosys Technologies Ltd::click here for photos



INTERNATIONAL CONFERENCE on Computational Systems and Communication Technology (CSCT) 5, May, 2010...click for details



News Letter...click here to view



FOUNDER'S DAY:Presided over by our Chairman Thiru. A. Mathivanan. The associations of The Mechanical Engineering Department and Electronics and Communication Engineering Department was inagurated by Mr. Gunasingh Chelladurai, Managing Director, Mepco and Mr. N.Kamakodi, General Manager, City Union Bank respectively.



FRESHER'S DAY: On this occasion our senior students welcomed their juniors with great pleasure. It was a joyful evening where the seniors and juniors joined hands and had a good time. The special messages were given by Dr.Chelladurai, Registrar, M.S.University and Dr.N.Krishnan, HOD - CSE M.S.university to the budding Engineers.



MEDICAL CAMP: On memory of our founder our trust had organized a Medical Camp at west Tirunelveli School, Nallur. More than 20 doctors were invited from chennai and Tirunelveli. The camp treated nearly 2500 patients and provided free medicines for the treatment. The college has decided to organize this camp annually.



INDUSTRIAL VISIT:In order to gain practical knowledge about various projects, students from all the departments were taken for industrial visit to various places. II and III CSE students were taken to various companies in Bangalore and Mysore. III ECE Students were taken to Hydraulic Power Plant in Kariar and Thoothukudi Thermal Power Plant. II ECE Students were taken to KELTRON Equipment Complex in Trivandrum.



ZETA (Zenobe Electric Technical Association)of EEE Department was inaugurated by our Honourable Principal Prof.A.Amudhavanan .



ASTUTE(Association for Students Urge to be Tactful Engineers)of CSE Department was inaugurated by Dr.V.Sathasivam, HOD-CSE, M.S. University.



ELACE (Einstein Legends Association for Communication Engineers)of ECE Deparment was inaugurated by our Honourable Principal Prof. A.Amudhavanan and Mr.V.Raju, General Manager, BSNL gave a special talk in the area of communication.



Be'MASS(Bernoulli's Mechanical Association of Successful Students)of Mechanical Department was inaugurated by Mr G.Moses, DGM,ISRO . He had delivered a special lecture on Satellite Launching and released a technical article comprising of Various Engineering topics Contributed by Department of Computer Science, Electrical and Electronics, Electronics and Communication and Mechanical Engineering students.



Email to : ecetamilnadu@gmail.com